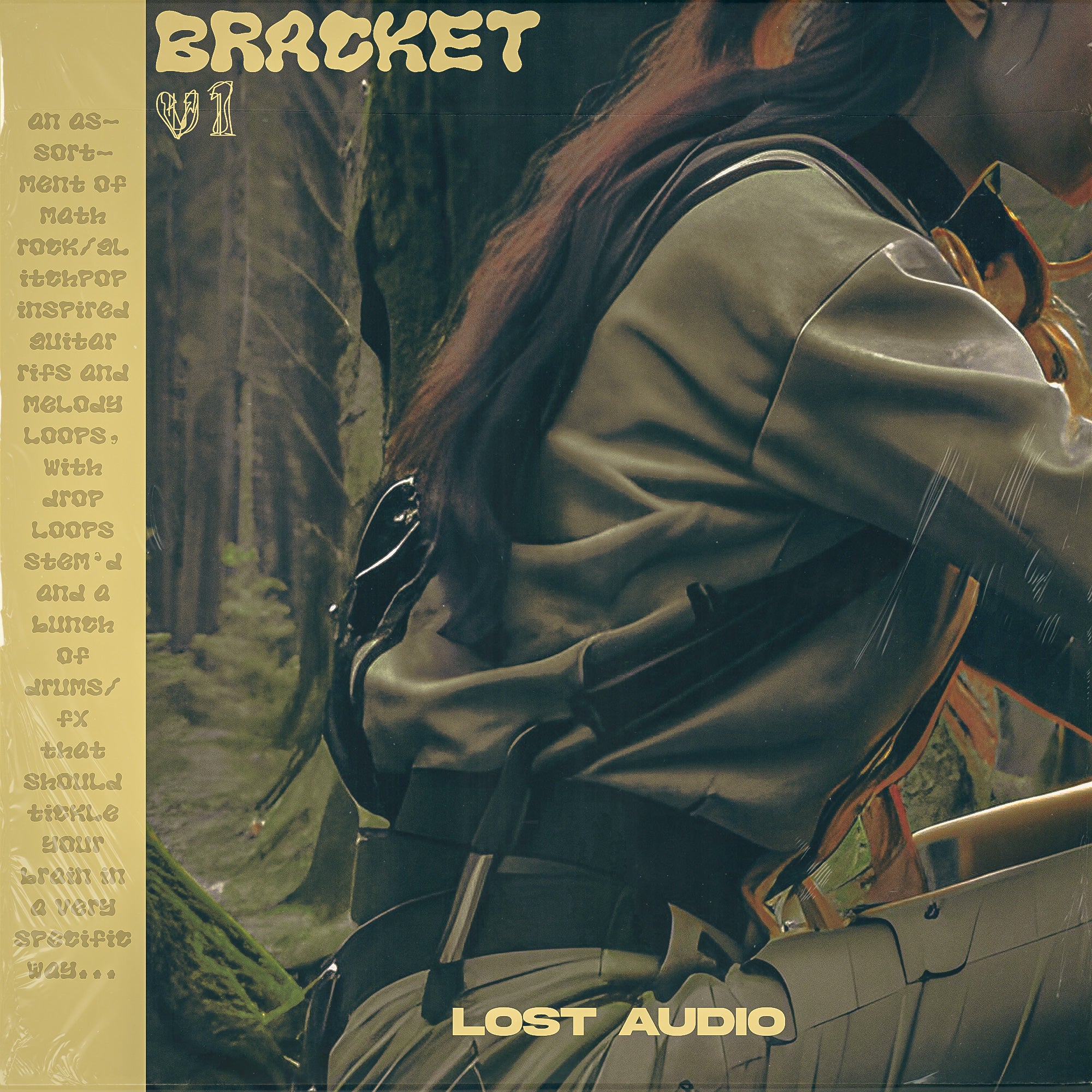 Introducing our Bracket V1 Sample Pack, the perfect solution for producers looking for a unique blend of glitchy sounds and experimental production elements. Our carefully curated sample selection features a wide array of high-quality effects, drum samples, and sounds, specifically tailored to Hyperpop, Glitch Pop, Indie, and Math Rock.

our Bracket V1 Sample Pack will help you infuse your productions with energy and emotion rarely heard in modern music.

LA Bracket Stem FULL Cm 130
LA bracket gtr timeline u dm 130
LA Bracket Stem FULL Gm 130
DRUMS
Eclectic drums, plonky snares, an nice assortment of flavors to keep it interesting, from subdued to obnoxious. Pick your poison.
LA_bracket_gtr_sauce_em_130
LA_bracket_gtr_timeline_u_dm
LA_bracket_keys_meandering_rolled_F_150
LA_bracket_keys_jumpin_fxd2_c__130
KEYS & GUITARS
Glitchy and warped guitar loops, catchy riffs and emotional synths, heavy and hard or soft and spaced.
FX & ONE SHOTS
Complete with quick rips and samples, glitched and warped, throw them on any beat for some quick sauce ups..
LA_bracket_oneshot_fx_24.mp3