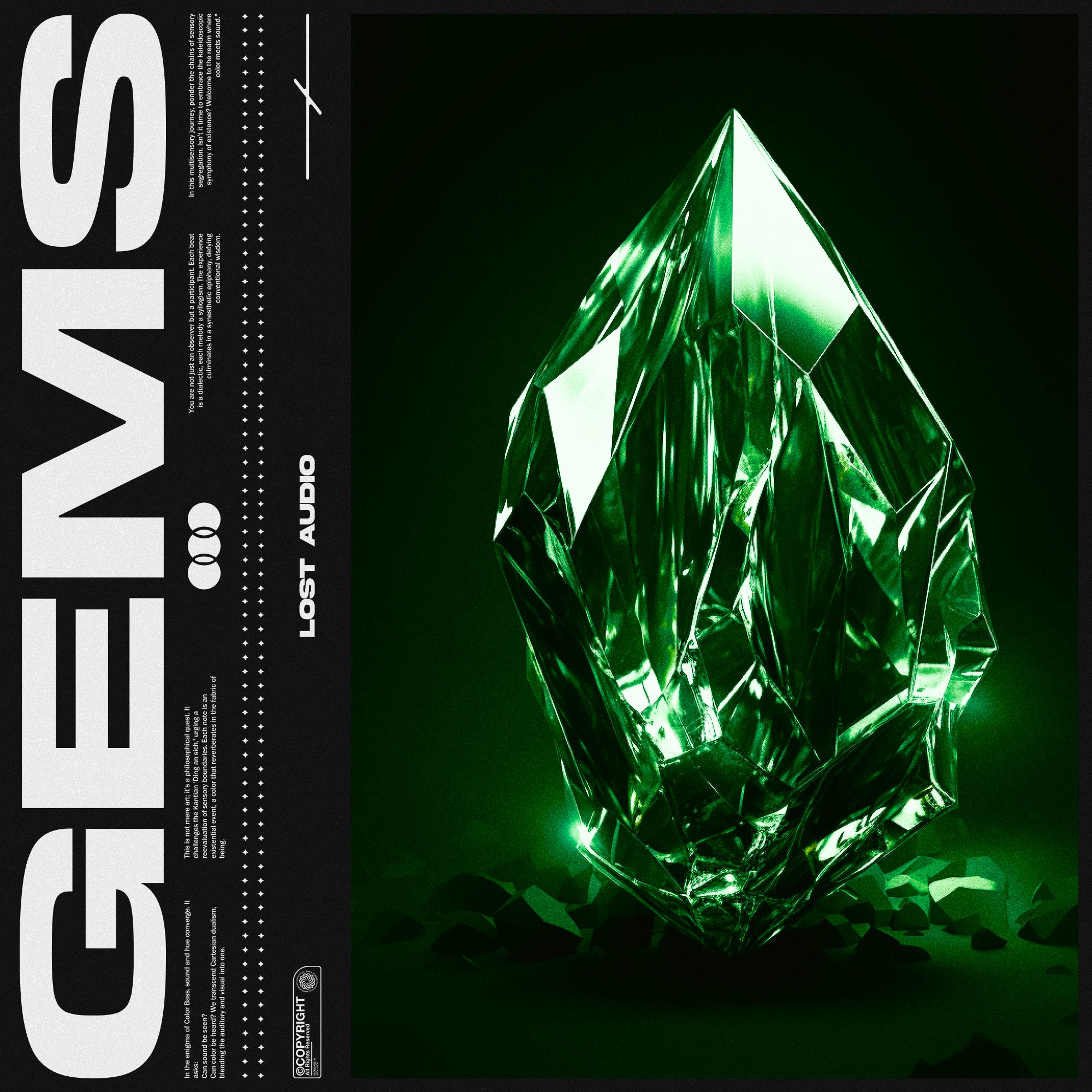 Gems - Color Bass Sample Pack
Gems is a colorful sample pack of bass sounds, inspired by the works of Rushdown Records and their roster of acclaimed producers. This extensive collection of samples will give producers the opportunity to incorporate unique bass sounds just like SØNATA, Sharks, and Skybreak. over 400 samples and 1 gigabyte of sound The samples included range from gritty colorful bass tones to smooth and atmospheric textures, with longer synth lines and one-shots to mix and match in your tracks.
Pack Specs:
20 Kicks
15 Percs
20 Snares
15 Hats
15 Claps
10 808s
8 Stemmed Drum Loops
7 Drum Builds
10 Drop Loops (with stems)
10 Melodic Loops (with stems and MIDI files)
77 Bass One-Shots
+Many More!!
Preview sounds from Crystals
LA Gem Drum Fill Big Gal 120BPM
LA Gems Melodic Glitch Gran Am
LA Gems Melodic Glitch Cadence Am
LA Gems Melody Oneshot Glisten Gm
LA Gems Melody Oneshot Cowboy Gm
LA Gems Build Godspeed 120
LA Gems Melodic Glitch Rubbery Cm
Pragmatic Bass Loops
Highly accessible bass loops, each meticulously stemmed.
LA_Gems_Drop_Loop_Sparkle_Em_145
LA_Gems_Drop_Loop_Look_C#m_155
LA_Gems_Drop_Loop_Colour_D#m_155
LA_Gems_Drop_Loop_Hat_Drumma_Cm_120
melodic loops
An exquisite array of melodic loops, primed for immediate use, comes meticulously stemmed and is accompanied by corresponding MIDI files.
LA_Gems_Melody_Loop_Flora_Em_148
LA_Gems_Melody_Loop_Breathe_E_140
LA_Gems_Melody_Loop_Say_That_Fm_154
LA_Gems_Melody_Loop_Euphoric_C_m_150
Drums / Loops
A comprehensive assortment of drum samples designed to encompass the full spectrum of color bass tonalities.
LA_Gems_Drum_Loop_Look_155
LA_Gems_Drum_Loop_Hammer_150
LA_Gems_Drum_Loop_Katz_150
One Shots
Envisioning the perfect drop? Effortlessly craft elaborate loop structures with our curated one-shot elements, all achievable through an intuitive drag-and-drop mechanism.