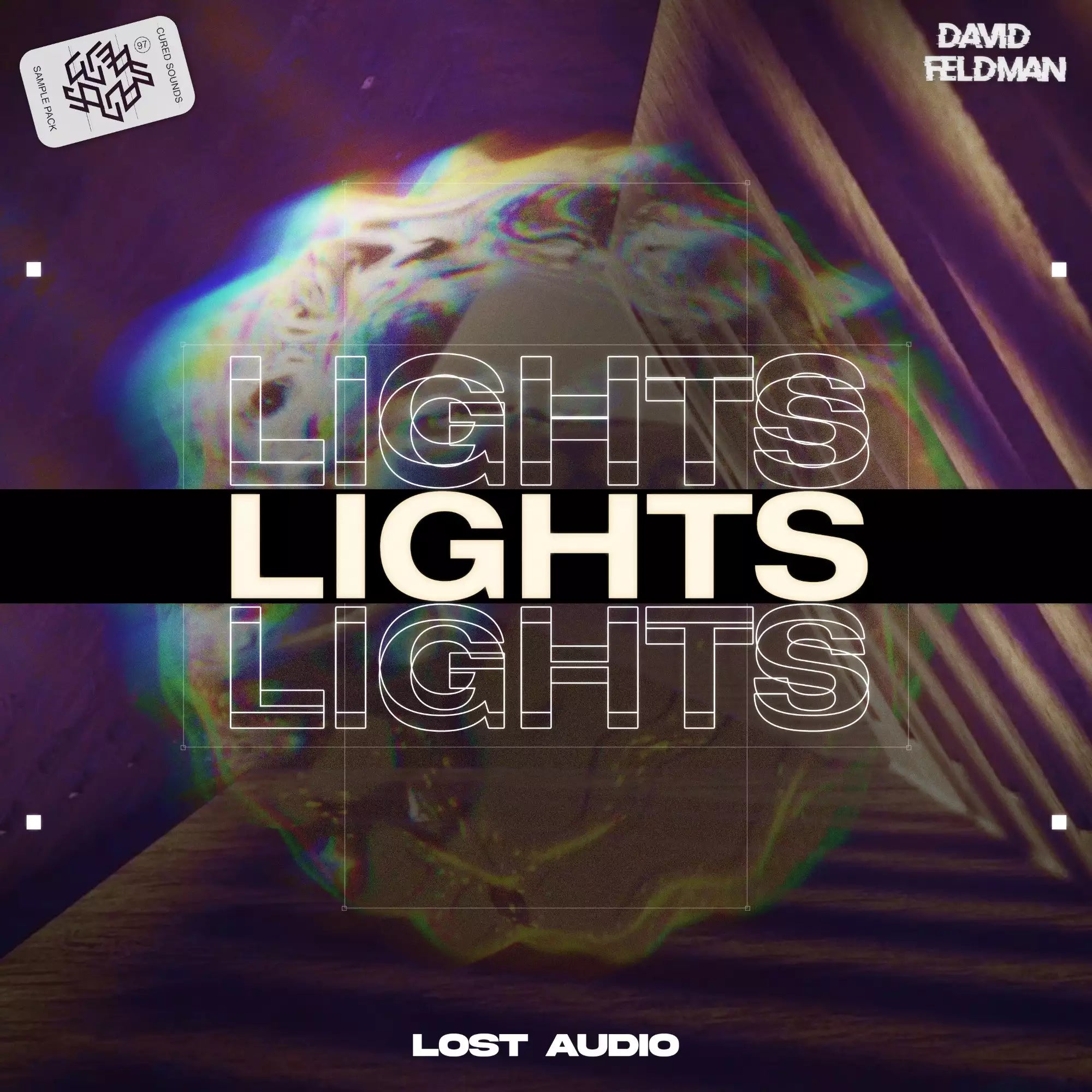 CURED SOUNDS - Lights Pack
We are excited to finally present 'LIGHTS'; the 2nd release on CURED SOUNDS, made by our very own David Feldman. This pack was formulated with the intention of versatility, whilst retaining David Feldman's signature style and colorful sound. Top-quality samples make it possible to generate your ideas quicker, giving you a powerful tool that we're extremely confident in. Just in the same way that each of our packs have been designed to be extremely useful resources for music producers, the David Feldman Sample Pack was no different!
Preview sounds from the Lights Pack
LA CS Lights Vocals BASS 2
LA CS Lights Atmos TheLight Cmin
LA CS Lights TapeStop Down
LA CS Lights Foley Bell 3
LA CS Lights ZIVI DF BGlitch8 G
LA CS Lights SynthLoop Trap Me A min
LA CS Lights Synth OneShot Phonoff G maj
LA CS Lights 140 Bass Loop Demon C
LA CS Lights Bass OneShot Lazers1 D
Heavy With a Melodic Edge
Blending bass music and melodic licks makes the Lights pack perfect for achieving that balance between heavyness and beauty in your productions.
LA CS Lights Vocals HA HOUSE
LA CS Lights Foley Dirt 6
Gritty Emotion
Inpsired by acts like Just A Gent, Snavs, STMPD, Bleu Clair, IMANU, IVORY, CURBI & of course David Feldman.
LA CS Lights Bass OneShot FutureRiddim G min
LA CS Lights Perc BigRoom
LA CS Lights Computers VOX
LA CS Lights FX Glitch Robots 3
Unlock your wild side
Usefull for a wide range of genres. These could be the sounds you're missing for your next track!!
LA CS Lights Drum Hit Dub Snare
LA CS Lights Drum Hit Nice Clap