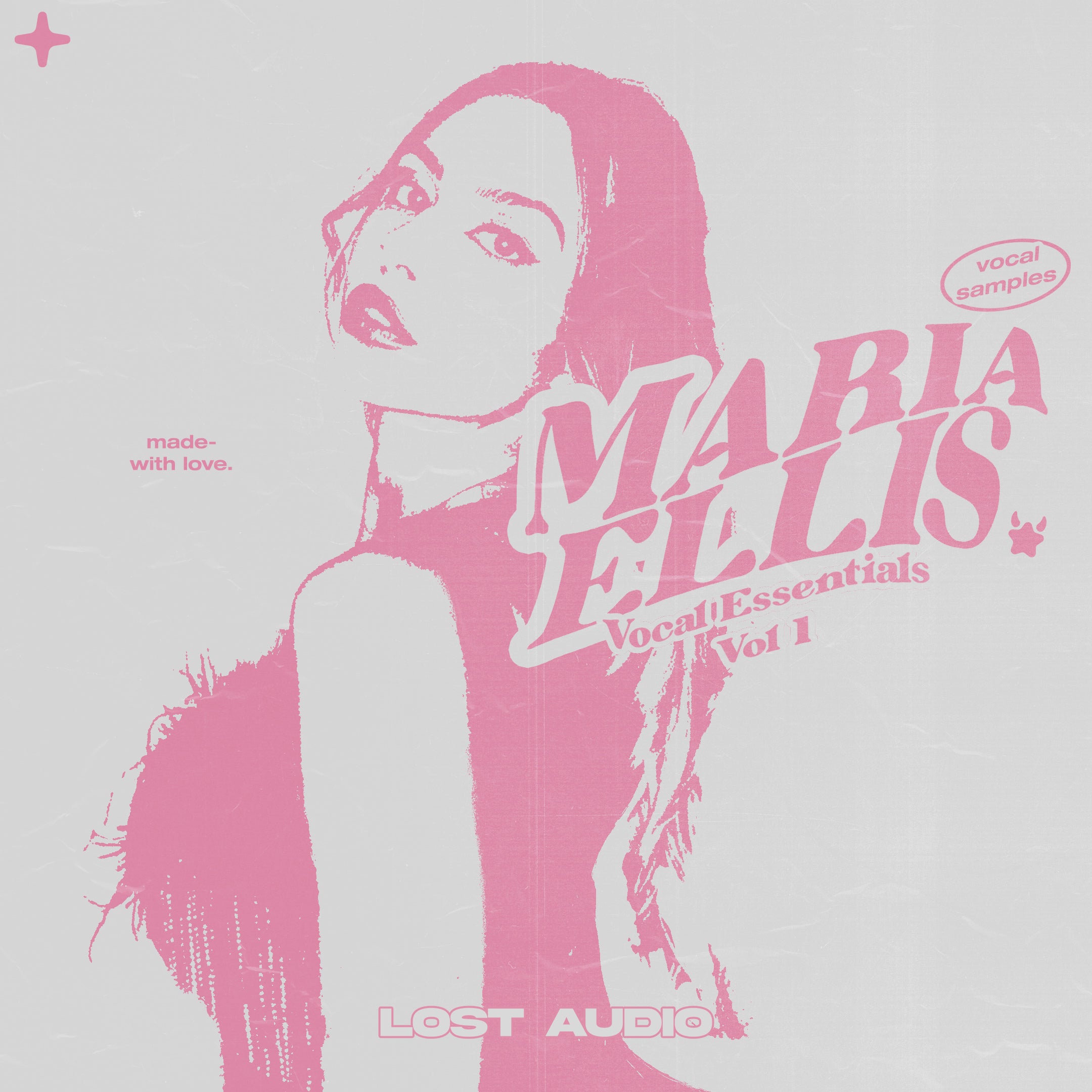 Maria Ellis Vocal Essentials Vol.1
Please note that, as described in our Terms of Use, the use of Maria Ellis's likeness and name is strictly prohibited and the samples in this pack are for musical production purposes only. The use of Maria's image or likeness without her express written permission is also not allowed.

Unlock a world of sound Maria's first vocal pack of 350+ samples. From soaring vocal choirs to sultry melodies, effortless ad libs to mesmerizing chops, and lush background vocals to complete your tracks. Craft the perfect R&B and Pop beats with ease and elevate your productions to new heights. And that's not all! As a special bonus, we've included a versatile range of drum samples to add extra punch to your tracks. This sample pack is a must-have for all music makers, so don't let this opportunity slip by and take your music to the next level today!

350+ Samples Including:
Vocal Choirs
Melodies
Ad Libs
Chops
Background Vocals
perfect for R&B and Pop
with bonus drums & more!

LA Maria Ellis Position Fm 125
LA Maria Ellis Drum Loop Show Dont Tell 85
LA Maria Ellis Serenade D m 85
LA Maria Ellis Boy You Wish Fm 150 Wet
LA Maria Ellis Chicken Chop Am 165
LA Maria Ellis I Wanna Talk To You A m 130 Wet
LA Maria Ellis Drum Loop Butter 108
LA Maria Ellis Fix Me E 75
LA Maria Ellis What U Waiting 4 A m 130 Wet
Variety
Over 350 samples of studio quality recordings to bring more life to your ideas. Write ideas and drag and drop vocals to get from A to B with ease, never let a song suffer from a lack of vocals again!
LA Maria Ellis Melodic Chant 4 G
LA Maria Ellis Snare 12 D
Versatility amongst all genres
Maria's vocals can be dragged into any project file and work its magic right off the bat. The team at Lost Audio have vigourously tested these samples in projects of genres ranging from R&B, pop, neosoul, house and even drum & bass.
Bonus Content
To provide a greater helping hand for your inspiration, we've included drums and melodies that are both stemmed and separated, what's better is that everything is royalty free!
LA Maria Ellis Adlib Hehah Em 90 Wet
LA Maria Ellis Adlib Rave Diva F m
LA Maria Ellis Adlib Haha Am 88 Dry
LA Maria Ellis Adlib Classic Run D m 85 Wet