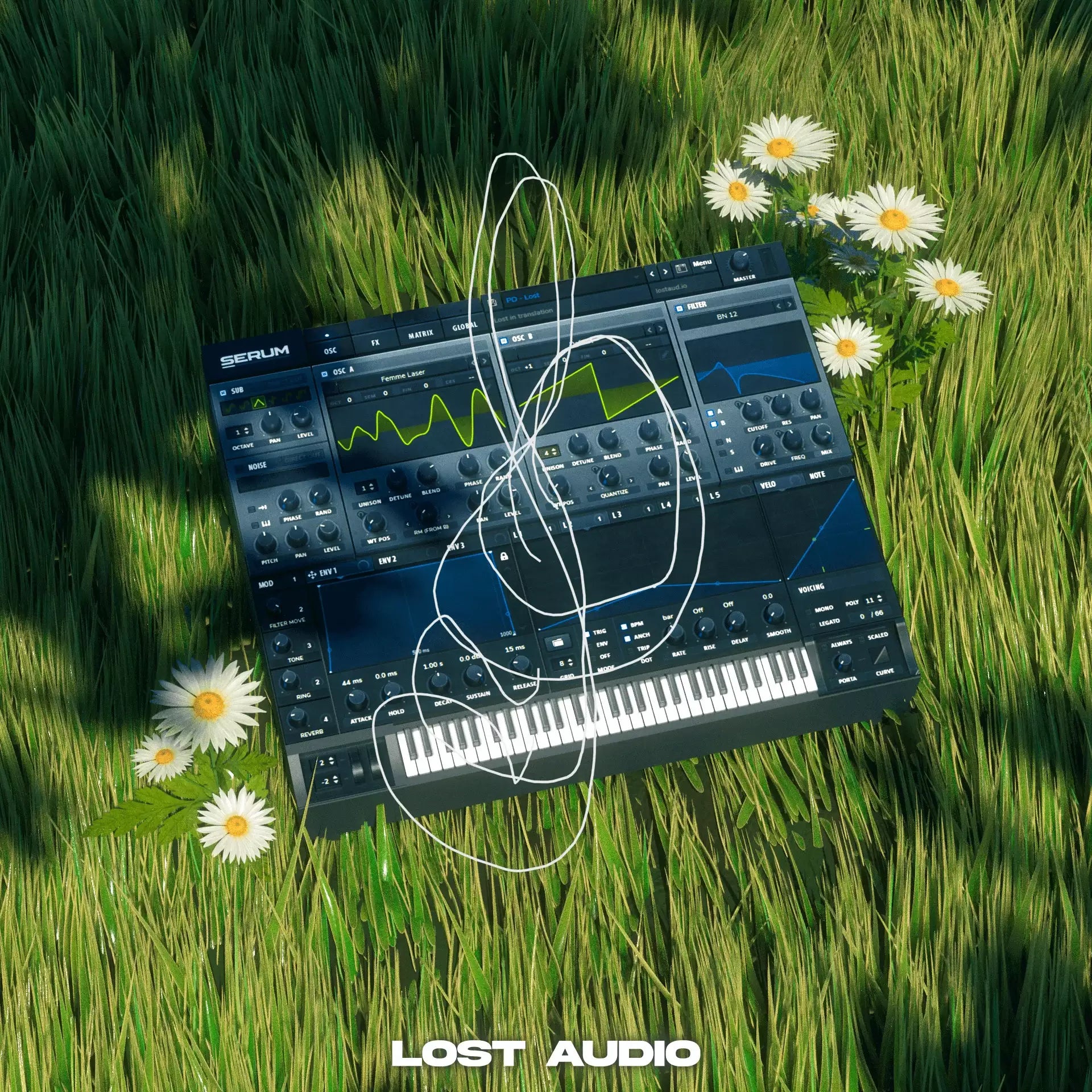 Following up from LOST's Nature Sample Pack, this preset pack serves as the second installment to our Nature Collection. Offering the same high-caliber quality, these presets grant the creator more flexibility and adaptability during the sound selection process using Xfer's Serum as a conduit. This preset pack contains 101 presets inspired by the lush soundscapes of Porter Robinson's Nurture Album, as well as Anime OST's and J-Rock/Pop.
Bundled with this, due to the incredible support we've received from the Nature Sample Pack, we've included bonus samples as a token of our gratitude, ranging from kicks, snares and breaks to FX, Foley, melodic loops, vocal loops and more. We've also included the MIDI files for those melodic loops for creators to pair with the presets of their choice. 
101 Serum Presets

382 Samples

3 Bonus Packs
Preview sounds from the Nature Preset Collection
Daisies Piano MIDI Collection
The first bonus pack includes piano sounds in both audio and MIDI providing creators with a kickstart into the writing process. By utilizing this pack, creators can construct a solid foundation in their productions in a matter of seconds.
Fragments Sample Collection
The second bonus pack includes a ton of drum sounds that were inspired by our previously released Nature Sample Pack. Offering the same quality that the Nature Sample Pack was recognized for, this bonus pack includes 382 samples for the creator to add to their arsenal of samples. These range from kicks, snares and breaks to FX, foley, melodic loops, vocal loops and more.
Fragments Drum Loop 9 - 110 BPM
Fragments Resampled Melody 5 - 150 BPM Bm
Fragments Vocal Loops - Calling Me Dry 130BPM F
Fragments Breakbeat 5 - 140 BPM
Natural Foley
The third bonus pack acts as the "cherry on top" to the Nature soundscapes. The foley sounds contained in this pack will assist in accentuating productions, adding more intricacies and ear candy to tracks for a breath of fresh air. This pack has the potential to serve as the final building blocks for your songs.
Natural Foley Loop 5 - 130 BPM
Natural Foley Loop 4 - 125 BPM
Natural Foley Loop 7 - 150 BPM
Natural Foley Loop 2 - 70 BPM